Ventnor Power Station
From Wightpedia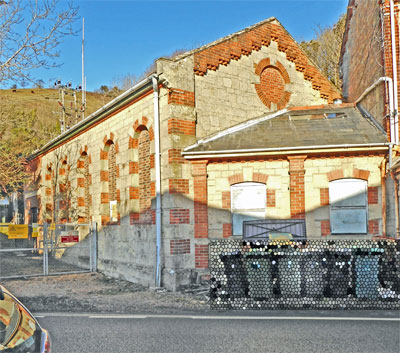 The first public electricity supply on the Isle of Wight was provided in 1899 by the Ventnor Electric Light and Power Company Ltd.
Their Generating Station was on Mitchell Avenue suppling just the local area and with their offices on Newport Road. The location of the Generating Station was adjacent to Ventnor Railway Station where coal would have been readily available.
The Ventnor company was was later renamed the Isle of Wight Electric Light and Power Company Ltd they expanded across the island.
The station closed in the late 1920's when the Power Station at Kingston, East Cowes was established to supply the whole of island covered by the company.