Swainston's Greek Temple
From Wightpedia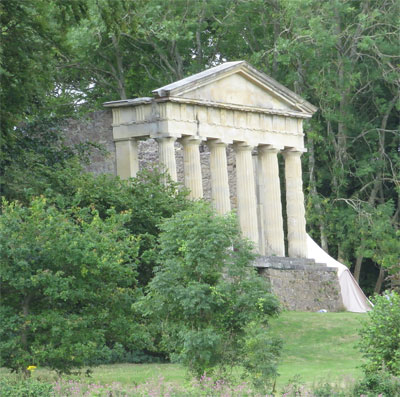 Within the parkland of Swainston Manor, to the south of the Carisbrooke/Calbourne road, near the top of a hill standing on the edge of private woodland is the grade 2 Greek style Temple folly.
Built around 1790, the surviving frontage stands on a deep plinth of stone rubble with three steps up and six ashlar Greek Doric columns surmounted by an entablature with pediment and triglyph frieze.
The view of the temple from Swainston Manor is now largely obscured by trees, but was originally intended to form part of the view across the parkland.