St John's Road Board Schools, Ryde
From Wightpedia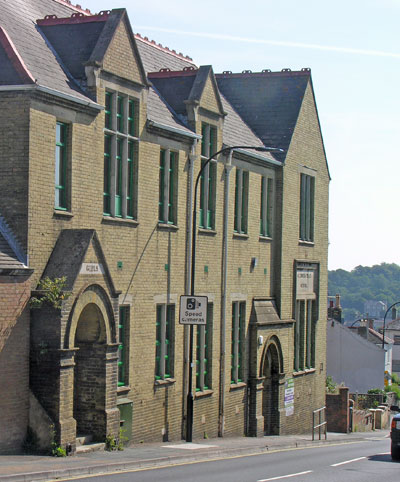 St John's Road Board Schools, near the junction with the High Street, Ryde, Isle of Wight was established by the Ryde School Board in 1883 at a cost of £4700, and enlarged in 1900.
The site had previously been the Ryde British Schools which were taken over by Ryde School Board in 1871 at the request of the trustees when there were 223 children 'on the books' but an average attendance of only 120[1].
Originally the school built in 1883 had space for 180 boys, 183 girls and 210 infants; the extension in 1900 increased the numbers to 230 boys, 183 girls (unchanged) and 223 infants.
In 1911 the school was known as the St. John's road Elementary School under the Ryde Education Committee (the School Board having been replaced by the Education Committee) - the average attendance in 1911 was 130 boys, 150 girls and 179 infants.[2]
In 1951 the premises were under the Isle of Wight County Council Education Committee as the Ryde County Primary School (junior).