Rees Jeffreys Road Fund (The)
From Wightpedia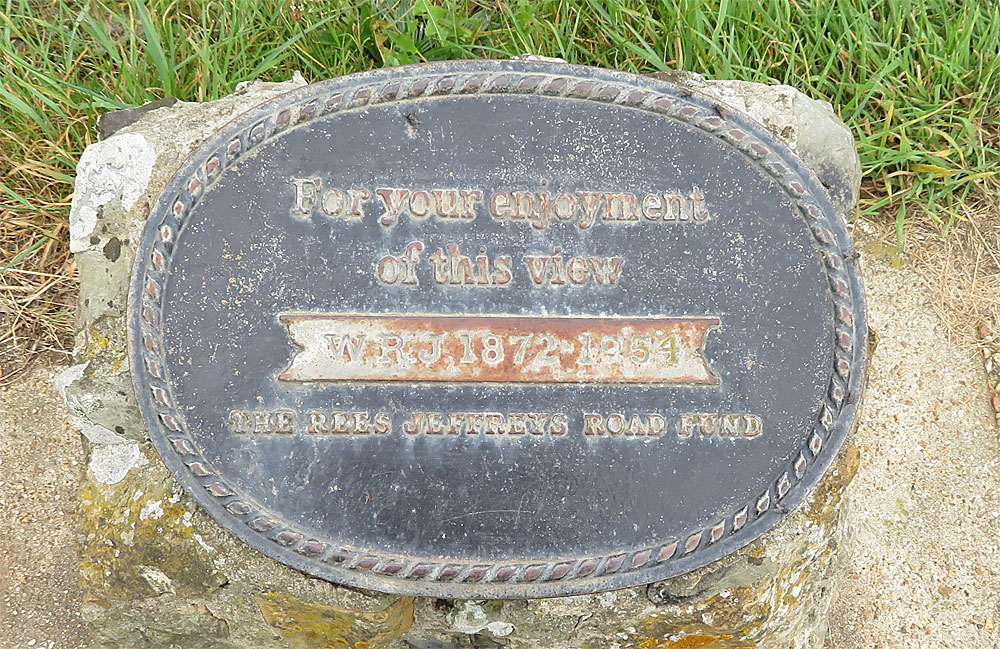 At a number of car view points around the the Island (including the Carisbrooke Priory and Yarmouth east View Points) will be found a plaque or stone with text along the lines of :
"For your enjoyment of this view. W.R.J. 1872-1954. THE REES JEFFERYS ROAD FUND."
The Rees Jeffreys Road Fund is a national charity endowed by the estate of William Rees Jeffreys Hon.MTPI.,C.I.Mech.E to provide support for education and research in transport; and helps fund projects that improve the roadside environment for motorists and other road users.
So, not directly connected to the Island, but we do benefit from its funding.
Another resource: Rees Jeffreys Road Fund