Downend Brick Yard
From Wightpedia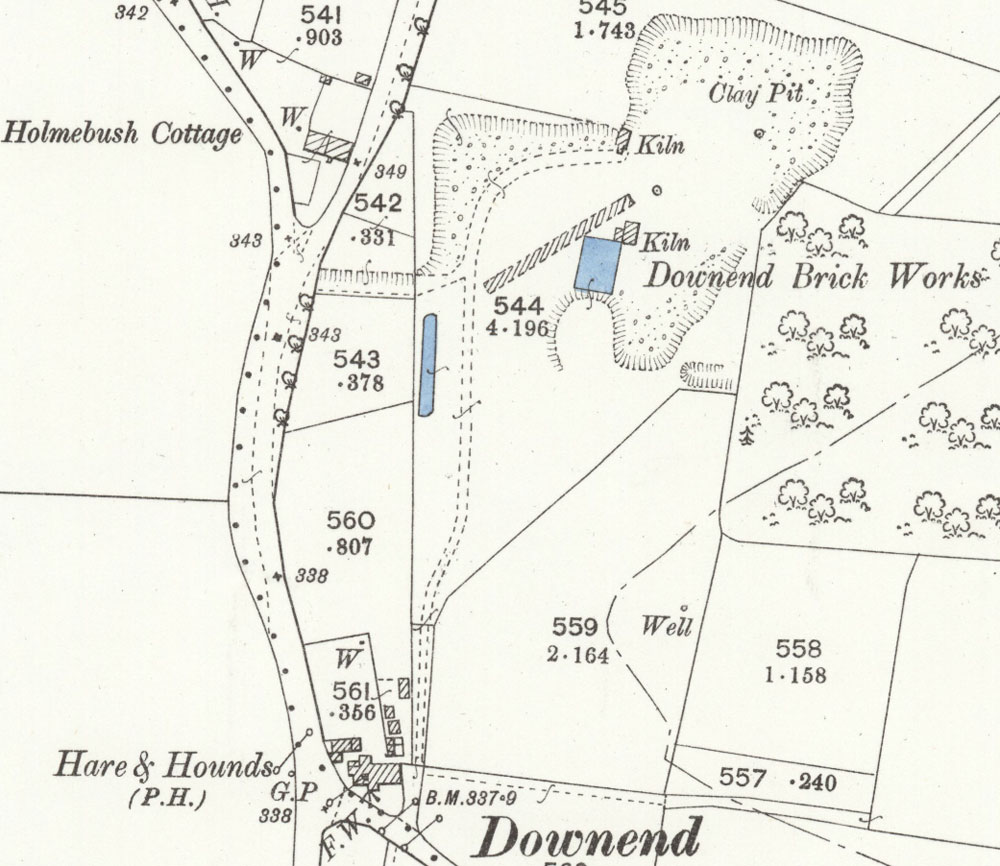 The 1863 OS map shows the brickyard at Downend.
Street directories record the proprietor over the years:
1878 William Barton Jnr Brick & Tile manufacturer, Downend
1888-9, Pikes, Henry Urry Barton (Barton Brothers) Brickmakers, Downend
1908 & 1910, Kelly's Frank Moore, Brickmaker, Arreton
In 1926 the yard was taken over by the Downend Brick Manufacturing Company. The Directors of the Company were Frank Moore, his son Martin, W.C.Smith of Smith and Whitehead, a Newport Engineering company, Frederick P. Spencer, a sportsman of Newport, and G.Cooper, manager of Wood and Co Ltd., Coal Merchants of Newport.
The company continued to operate the yard until 1957 when it was acquired by the adjacent Fleming Estate. It operated under the new ownership for just over a year before closing in 1959.
Today (2020), the site forms part of Robin Hill County Park - there are no signs of the old brick yard.