Wilder's Almshouses, Ryde
From Wightpedia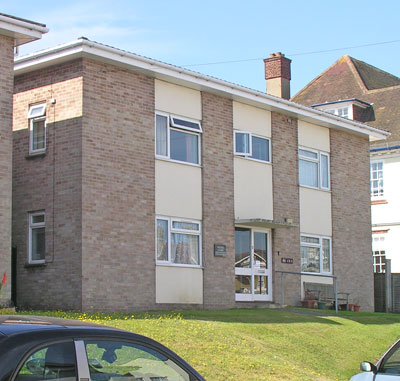 The 1973 Wilder's Almshouse
Wilder's Almshouse, in Newport Street, Ryde, Isle of Wight were founded in 1856 by Augusta, the widow of Francis Boyle Shannon Wilder for "twelve widows or spinsters of the Isle of Wight".
Francis Boyle Shannon Wilder had been an employee of the East India Company and had spent most of his working life in India, returning to England in 1830. He married Augusta Cornwall in 1834[1] and they lived at Busbridge Hall, near Godalming. Augusta died in 1858 in Busbridge Lodge (later Moray House) in lower West Street, Ryde and was buried in Holy Cross Churchyard, Binstead[2]. Her husband, Francis, had died previously in 1849 and had originally been laid to rest in All Souls Cemetery, Kensal Green; his body was later removed to Holy Cross Churchyard[3], where he rests with his widow.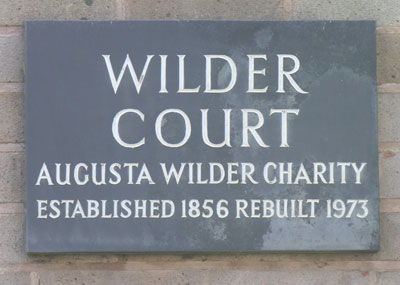 The properties were rebuilt in 1973.
The Augusta Wilder Almshouse Charity - 2014 - 'provides accommodation for elderly ladies, preferably of the protestant faith'.