Totland Lifeboat
From Wightpedia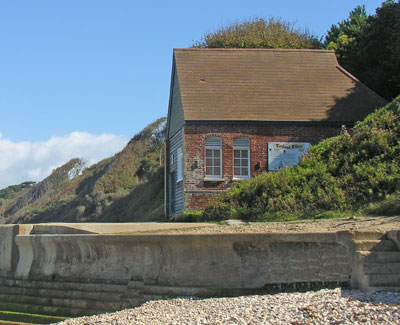 A 28ft, Lamb and White lifeboat, 'the Dove', built in 1868 and provided by the Isle of Wight Sunday School Lifeboat Fund was put on station in 1870.
In 1883, the RNLI had decided to open a station at Totland and a boathouse with a slipway was constructed. In 1884, the 37ft 'Charles Luckombe' was the first RNLI lifeboat put on station and the 'Dove' was transferred to Shanklin.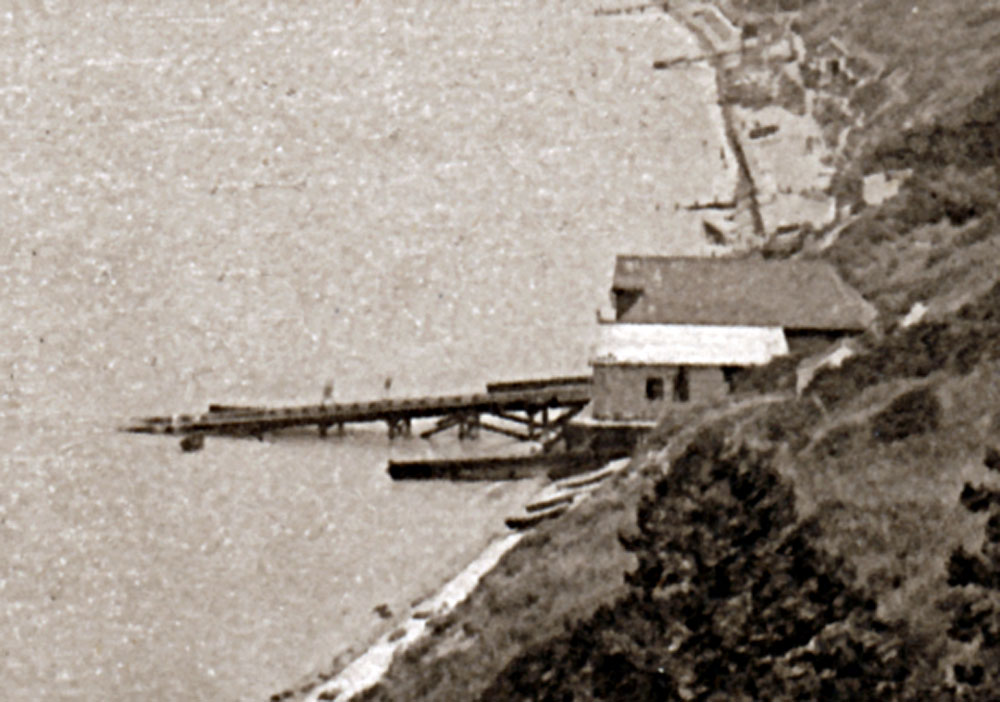 In 1903 a new lifeboat, the 'Robert Fleming', was put on station at Totland,  she had been funded by a £1000 bequest to the Royal National Lifeboat Institution from the estate of Mrs. Mary Fleming, formerly of Regent's Park, for providing a lifeboat on the coast of Hampshire in memory of her late husband, Robert Fleming. The 'Robert Fleming' lifeboat was a self-righting type of 38ft in length and could be sailed or rowed. [1]
In 1915 the steam lifeboat 'James Stevens III' replaced the 'Robert Fleming' at Totland. In 1894 the RNLI had received £50,000 from the estate of Mr James Stevens of Birminghamone, this was/is one of their largest legacies (today it equates to over £6 million.) This legacy helped fund 20 RNLI lifeboats[2].
In 1919 the 'James Stevens III' was removed and, after taking part in a 'great river procession' on the Thames she was stationed at Dover. The 'Robert Fleming' then returned to serve Totland 'pending the motor-lifeboat which is being built for Totland Bay'.[3]
However, a motor-lifeboat never arrived at Totland and the station closed in 1924 when a motor lifeboat was stationed at Yarmouth, the sheltered waters of Yarmouth Harbour being considered more suitable than the exposed Totland Bay station.
↑

Isle of Wight County Press - 22 August 1903

↑

Isle of Wight County Press - 26 July 1919