St Clare, Ryde
From Wightpedia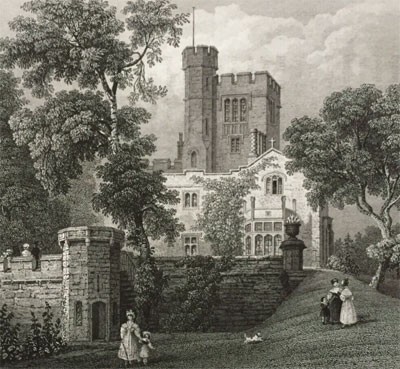 St Clare Castle
St. Clare Castle was a castellated mansion in Appley on the coast, about a mile east of Ryde. Queen Victoria and the Prince Consort visited several times, while Princess Alice and Prince Louis honeymooned at St. Clare in 1862.
It was the seat of Colonel Francis Vernon-Harcourt: 'the Marine Villa of the Rt.Hon. Lord Vernon'.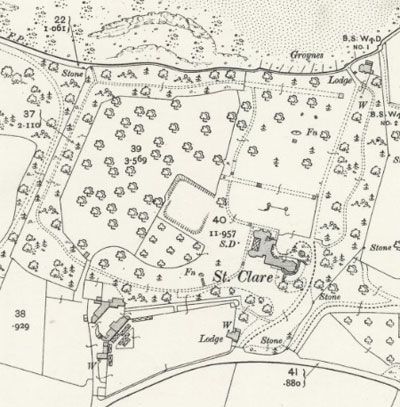 St Clare map 1907
After WW2, the St Clare estate was purchased by Warners Holidays and run as a holiday camp.
Late 1950's when a Warner's Holiday Camp
The castle was demolished in 1960 after a fire.
Today (2021) the two lodges remain and the site is being developed.