St Catherine's Old Lighthouse
From Wightpedia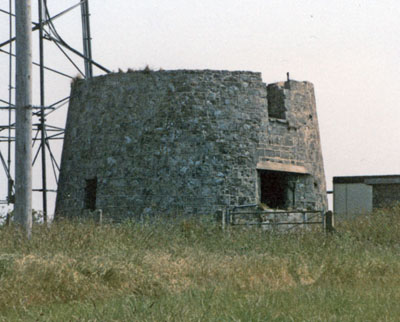 Sometimes referred to as The Mustard Pot. To the east of the St Catherine's Oratory is the remains of an old lighthouse.
Building a new lighthouse on St Catherine's Down started in 1785 but was soon stopped because it was realised that the frequent fog at the site made it useless.
Work then commenced on the current lighthouse lower on the cliff edge.