Sir John Simeon Memorial Cross
From Wightpedia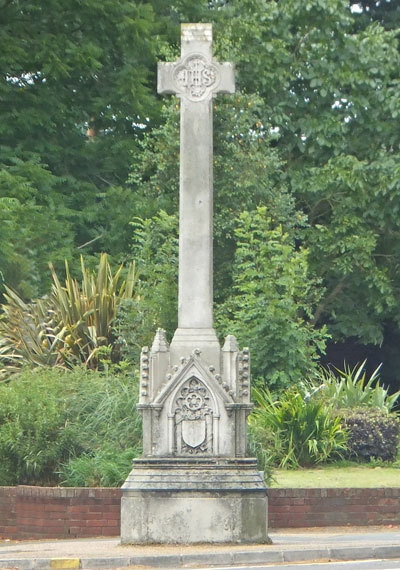 The Simeon Memorial Cross stands at the junction of Castle Road and Carisbrooke Road to the west of Newport.
The inscription on the base of the cross is very worn and parts unreadable, the script below, was taken from an early 20th Century Ward Lock guidebook, so is likely to be accurate.
SIR JOHN SIMEON, BART., M.P.
OF SWAINSTON AND ST. JOHN'S,
IN THIS ISLAND
BORN, FEB. 9TH, 1815; DIED, MAY 21ST, 1870.
'A MAN GREATLY BELOVED,'
TO WHOSE MEMORY, EVER HONOURED AND CHERISHED,

THIS CROSS IS ERECTED BY MANY FRIENDS.