Sandown Cemetery
From Wightpedia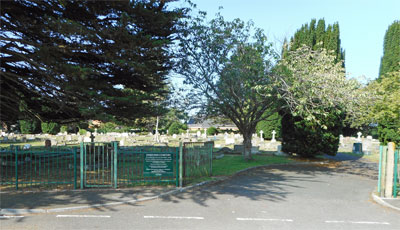 There was a proposal by the Sandown District Council for a cemetery, chapel and lodge at Scotchells, in 1910, however this met local opposition and, as the churchyard at Christ Church was extended at that time, the scheme did not proceed.
A Sandown Cemetery, on the Lea Road, Lake was established by the Sandown DC in 1926, without chapel or lodge.
In 1933 the Sandown District Council merged with the Shanklin DC to form Sandown and Shanklin Urban District Council. The S&S UDC was abolished in 1974 when responsibility passed to the South Wight Council.
Responsibility for the cemetery passed to the Isle of Wight Council in 1995 following the creation of the IW Unitary Authority.
Another resource:
   [Isle of Wight Council - Bereavement Services]