Ryde Power Station
From Wightpedia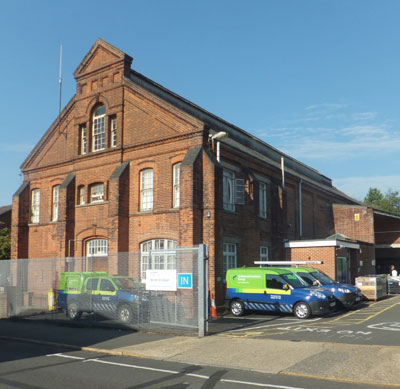 Ryde Power Station building in Bennett Street
Originally built as The Vectis Physical Recreation Courts by R. Barrow in 1889, the premises in Bennett Street were converted into a power station for Ryde and Seaview by the IW Electric Light Company and opened in October 1903.
Gas was produced on site using anthracite and the gas was then used to drive gas engines connected to dynamos.
Following the closure of the Power Station in 1928 after the central power station was opened at Kingston, East Cowes, the building was used by Isle of Wight Electric Light and Power, and the subsequent electricity utilities, as a depot.