Pondwell House, Nettlestone
From Wightpedia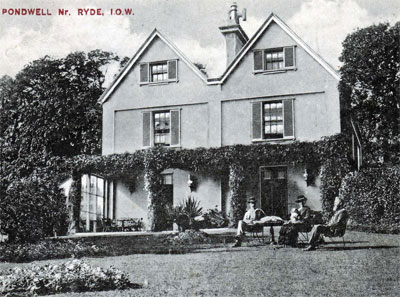 Pondwell House (1914 postcard)
For many years from 1882 the home of Stephen Salter sen. and his architect son, Stephen Salter jun.
1862 map showing Pondwell House
Stephen Junior was responsible for a number of buildings around Seaview, Bembridge and Ryde – including Nettlestone 'College Cottages' which his father had built; also the south chapel and south aisle of St Peter's Church, Seaview as a memorial to the men of the village who had fallen in WW1.
After WW2, Pondwell House fell into a serious state of decay and was demolished and the estate around Gregory Avenue covers the area.