East Cowes (Kingston) Cemetery
From Wightpedia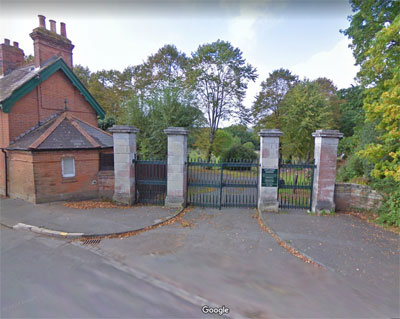 East Cowes (Kingston) Cemetery, on Kingston Road, was established in 1877 on land given by Queen Victoria from the Osborne Estate.
The Queen also donated the iron gates to the original cemetery, these previously stood on York Avenue as part of a botanical park.
The cemetery largely replaced the churchyard of St James's church in East Cowes which was becoming full.
It contains the burial of many prominent local people as well as many Commonwealth War Graves and a memorial to the civilians killed in the blitz of East Cowes on the night of 4th/5th May 1942.
A cemetery extension has been opened on the opposite side of Kingston Road.
Ownership passed to Cowes Urban District Council in 1933 and then Medina Borough Council in 1974 and subsequently passed to the Isle of Wight Council, the Unitary Authority, in 1995.
The Friends of East Cowes's website includes a database of burials.
Additional information: