Carisbrooke Castle
From Wightpedia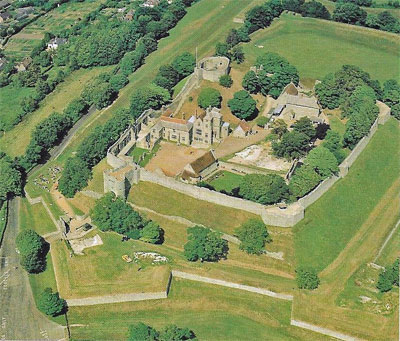 The site of the grade 1 listed Carisbrooke Castle was defended in pre-Roman times and the basis of the current structure dates from Norman times.
During the English Civil War Charles I was imprisoned there in 1649.
For many years the castle was the official residence of the Governor of the Isle of Wight and Princess Beatrice (daughter of Queen Victoria) resided there while she was governor from 1896 to 1944.
The chapel of St Nicholas within the castle was rebuilt under the instructions of local architect Percy Stone in 1904 as a memorial to Charles I. In 1919 it was decided to rework the Chapel as the County War memorial and again Percy Stone was given the commission. The chapel was finally completed and re-dedicated as the County War memorial in 1929.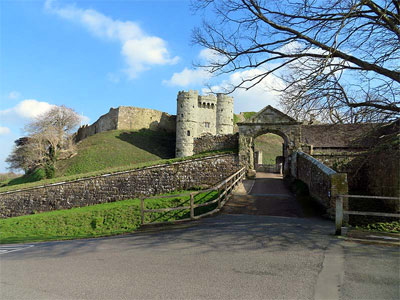 2021 the castle is the responsibility of English Heritage.
Another resource: