Brading Congregational Burial Ground
From Wightpedia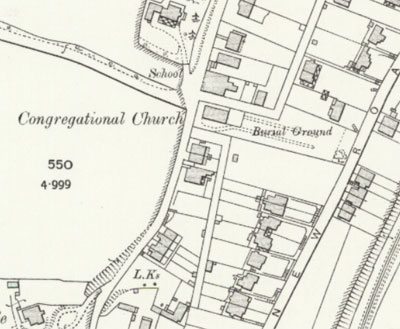 The Brading Congregational Burial Ground is behind the old Congregational/United Reform Chapel (now a private dwelling) on the Mall Brading.
The Burial Ground can be accessed by the track by the side of the Chapel and by steps from New Road.
Burials took place between 1847 and 1974 - details are available at the IW County Record Office and have been transcribed on to the website of the Isle of Wight Family History Society.