Barrington Row, aka Winkle Street
From Wightpedia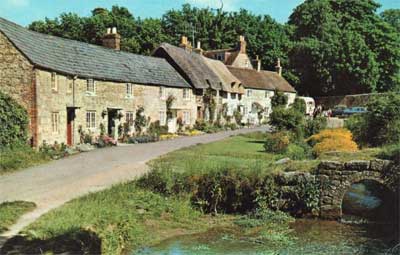 Barrington Row, aka Winkle Street, is a picturesque row of cottages dating from the 18th-century which looks out on the village stream of Calbourne.
About half way along, in the stream is the Calbourne Sheep-Wash, which dates from at least 1640, at which time it was recorded in a survey of Swainston Manor. Local farmers used to block the stream to form a deep pond behind and them wash their sheep in it. The last sheep-wash was in 1975.
The 'street' is official named 'Barrington Row', presumably after the Barrington family who lived at nearby Swainston Manor in the parish of Calbourne.