Appuldurcombe House
From Wightpedia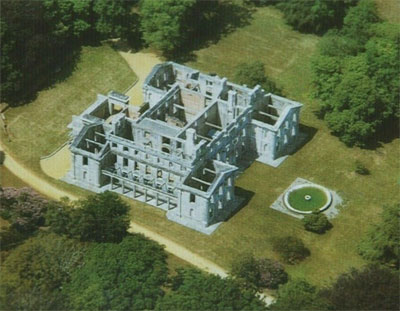 The grade 1 listed Appuldurcombe House is an early 18th century estate house built by the Worsley family with the surrounding park (grade 2 listed) landscaped (c1781) by Capability Brown.
To the west of the main house is a late 18th Century Ice House, with is grade 2 listed in its own right.
The drive to the house was from the Godshill/Shanklin road, through the Grade 2* listed Freemantle Gate with the attached lodge.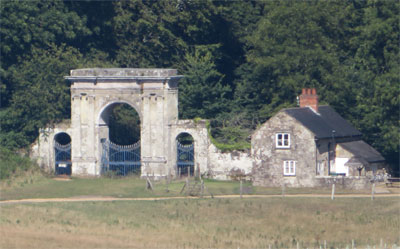 In the late 19th century the house was home to a school.
In the early 20th century it was the home, known as St. Peter Abbey, for some Benedictine monks who had been exiled from France - they would later built and move to Quarr Abbey at Binstead.
In 1943 a damaged German aircraft dropped a land mine near the house before it crashed into the nearby St Martins Down. The mine exploded, blowing in the windows and caused part of the roof to collapse. Over the following years, the complete roof was removed.
Today (2021) the house remains roofless and is the responsibility of English Heritage.